IMPORTANT- PLEASE READ!
It's hard to get things right ON the field all of the time but we owe it to ourselves and our club to try get it as right as possible OFF the field.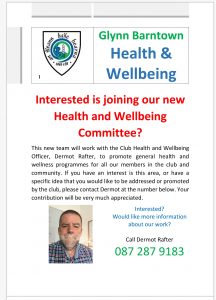 Glynn Barntown GAA Club would like to welcome Dermot Rafter on board as our new Health and Well being Officer. Dermot is a Behaviour Support Specialist living in Killurin with strong ties to the club. Dermot has over 25 years experience working on individual support and organisation development with qualifications and competencies in Positive Behaviour Support (PBS); Person Centred Practice (PCP); Applied Behaviour Analysis (ABA); and Cognitive Behaviour Therapy (CBT).
He is also a trained instructor in non-violent verbal and physical intervention strategies. He has devised many other programmes in the areas of teenage behavioural support; mindfulness; and youth leadership. Dermot is a fantastic new addition to this area in our club and we are thrilled to have somebody of his calibre as part of our team. Dermot can be contacted on 0872879183.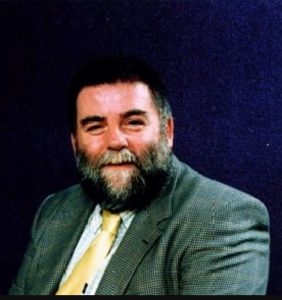 Glynn Barntown GAA Club would like to present our Health and Wellbeing Committee 2018 l-r Elaine Carley, Michael O'Gorman, Deirdre Rooney, Emer Kirwan, Dermot Rafter and David O'Farrell.