It was an incredible honour for Glynn Barntown GAA Club to be chosen to host the launch of the All Ireland Hurling Championship series which took place today Tuesday July 11th. Distinguished guests from Croke Park including Ard Stiúrthóir Pádraic Duffy, players from the six remaining counties in the Hurling Championship -Mark Ellis (Cork), Sean Curran (Tipperary), Noel Connors (Waterford), Aaron Cunningham (Clare), Johnny Coen (Galway), and Wexford's own Lee Chin and members of local and national media were in attendance from 11am-3pm today as the media launch took place. Children attending Cúl Camp in Killurin were delighted to avail of the opportunity for photos and autographs with the intercounty stars who were most accommodating towards their young fans. Yesterday the entourage paid a visit to local gem ,The Irish National Heritage Park in Ferrycarrig for a photo shoot -a venue we as a club were delighted to recommend to the visitors. Well done to Club Chairman John Cooney and Club Secretary Danny O' Brien for their work over the past number of weeks in bringing this fantastic event to our club.
Wishing our star u14 camogie goalkeeper Lizzie Walsh the best of luck as she represents Glynn NS, her club & county in Croke Park on Sunday as she lines out with a Wexford camogie selection at half time in the Leinster Senior hurling final. Extremely proud of you Lizzie!
Glynn Barntown player Caitlin Garnett has also been selected from Barntown N.S. to represent her school, club and county in Croke Park at half time in the Leinster Hurling final! How proud are we to have two club u14 camogie girls step out on that hallowed ground on Sunday? But wait …there's more……
….Club u14 hurling star Daragh Murphy has ALSO been chosen by Barntown NS to represent school, club and county at half time on Leinster Hurling final day!
Daragh's Dad Larry was a member of the 1996 All Ireland winning Wexford hurling team and it's exciting to see Daragh following in his dad's famous footsteps. Expect the Davin Stand to erupt when these youngsters take to the field as the three busloads of Glynn Barntown/Wexford supporters cheer their young clubmates on. The icing on the cake is that Daragh has also been given the joint honour of carrying the Bob O Keeffe cup on to the field to its resting place on the pedestal along with a young player from Galway. 💚💙💜💛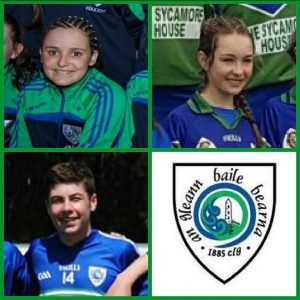 1 MORE SLEEP!!!! The parish and county will empty tomorrow as the Model Army march on Croke Park to lay siege to the Tribesmen in the Leinster Senior Hurling Final. Wishing club and county net minder Mark Fanning along with clubman Gary Moore and the Wexford Senior Hurling panel and backroom team the very best of luck in this ongoing epic adventure of 2017. Croke Park will be awash with Purple and Gold tomorrow! 💚💙💜💛
A big thank you to all who took part in yesterday's Annual Glynn Barntown GAA Club Golf Classic in St Helen's Rosslare and to all who worked hard to organise the event and man the posts on the day.
RESULTS
*Longest Drive-Martin Bradley-(Prize -Hotel Curracloe voucher)
*Nearest Pin-3- Joe Bohanna-(Prize -Oil Voucher)
7- Jerry McCarthy-(Prize- Hurl)
11- Mary Murphy-(Prize -Oil Voucher)
17- Shane Kehoe-(Prize- Golfing Top)
GUI
1st place- 101 pts- Tom O Brien -prize-Faithlegg House Hotel golfing and stay over voucher for 4
2nd place-96 pts – Ger Walsh- Midlands Park Hotel Voucher B & B for 4
3rd place- 93 pts- Joe Cashe- Woodbrook House Hotel round of golf and meal voucher
Non GUI
Joe Bohanna-Golf for 4 in St Helens Rosslare
Well done to all.

A final thank you to the dedicated mentors who got the teams prepared for Féile na nGael 2017, working so hard for many months to hone the skills of over 70 children and who coordinated the passing of information to parents both game related and non game related for the event. Your efforts were incredible and a particular nod goes to the hurling management who made our club almost unique in entering two teams for the Féile thus ensuring meaningful game time and experience for so many club boys. Well done managers Mickey Laffan, Shane Carley, PJ Gaynor, Pascal Cooney, Georgina Roche and your great backroom teams!!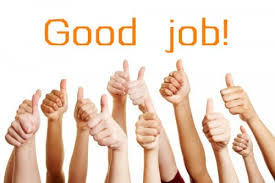 And these are the pretty amazing people who made it all happen! Glynn Barntown GAA and Camogie club thanks our FÉILE COMMITTEE 2017 who have worked tirelessly to bring to fruition the successful club event we witnessed over the last few days.
Anyone who has been involved in an event like this knows that it does not "just happen". Countless meetings, phone calls, emails go into ordering gear, organising food, organising various presentations, garda vetting, organising and allocating the host families, fundraising, organising sponsorship, hours of administration and a hundred other things ,and then as if that's not enough…..you're on duty all weekend "delivering the goods!!!" And they certainly did deliver -in spades! Well done- take a bow (and a very well earned breather!)
Back row l-r Paudie Berry, Fiona Hayes, Annette Hillis & Angela Finn
Front row l-r Róisín Doyle, Sarah Butler, Colette Carley, Suzanne Goff, Aideen Buckley & Pascal Cooney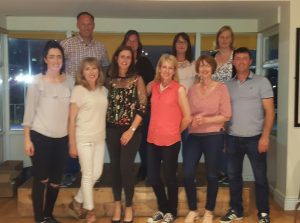 We'd like to express a big thank you to all the host families and all families involved in Féile na nGael 2017 in Glynn Barntown parish. Your support for the club and courtesy towards our visitors has been exceptional and reminds us why we are all involved in the great organisation which is the GAA.
We'd also like to thank the wonderful club people who did not have children involved in Féile but still gave up their free time to bake, make sandwiches, serve food, serve in the bar, wash and clean, flip burgers etc. So much work has gone into making the club "Féile ready" and so many have been involved -THANK YOU!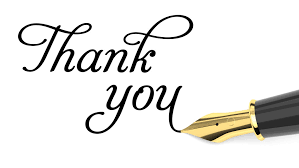 To the Glynn Barntown boys and girls who took part in Féile na nGael 2017 over the weekend we would like to express the great pride you have instilled in your club. You carried yourselves with great dignity with the perfect measure of good fun and we salute the excellent ambassadors you have been for our parish. We hope you have made great friends and will cherish the memories of this weekend.