The club would like to thank John Lonergan for his very informative talk last Friday night in the clubhouse which was well attended by both parents and young players. The talk covered issues which present themselves to young people growing up today in Ireland. We thank Iain and the Coiste na nÓg committee for organising the talk as part of our club's commitment to working positively alongside our members both on and off the field.
Glynn-Barntown Easter Camp will take place from Tues 27th-Thurs 29th of March from 10am-2pm. Cost of the camp is €35 per child. €50 for 2 children and €75 for 3 children. A Registration night will take place this Thursday the 22nd of March from 7-8pm in the clubhouse. For more information contact Willie 0872933815 or Bobby 0852702508
Glynn Barntown GAA Club are delighted to wish a very Happy 100th Birthday to former club player Jack Berney. We thank his nephew Tony for bringing this happy news to us and we were delighted to send him a birthday card on reaching this fantastic milestone. Jack has resided in England for many years now but has very fond memories of his days in the green and blue jersey.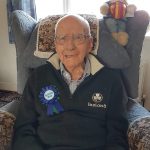 Info for anyone in our club that may be interested in becoming a go games referee. You must be over 16 and will only be refereeing Go Games- mainly U11 and some u9! You need to register through the link below!
Go Games Referee Course
Date: Fri, Mar 23, 6:30 PM
https://t.co/GQVHowwdnm
One Club Registration for all boys & girls from 5-18yrs, is next Tuesday 6th March in clubhouse 7-8:30pm. We would really appreciate everyone registering early again this year. Thank you
For membership rates click on the link