Archive for the 'Uncategorised' Category
Prices for anybody who is not a member of Glynn/Barntown GAA Club.
Adults €100
Couple €160
Family €175
Child €30
2 children in one family €50
3 children in one family €60
4th and consecutive children free.
Summer League Entry fee €20.
For enquiries:
email gbgaamembers@gmail.com
or message Instagram @glynnbarntowntennisclub1
Camogie Club Bingo starts at the earlier time of 7.30pm from tomorrow night 6th March to facilitate children going back to school.
Remember to send your videos into Roisin before Sunday.
New players welcomed contact 0871253637 for more information.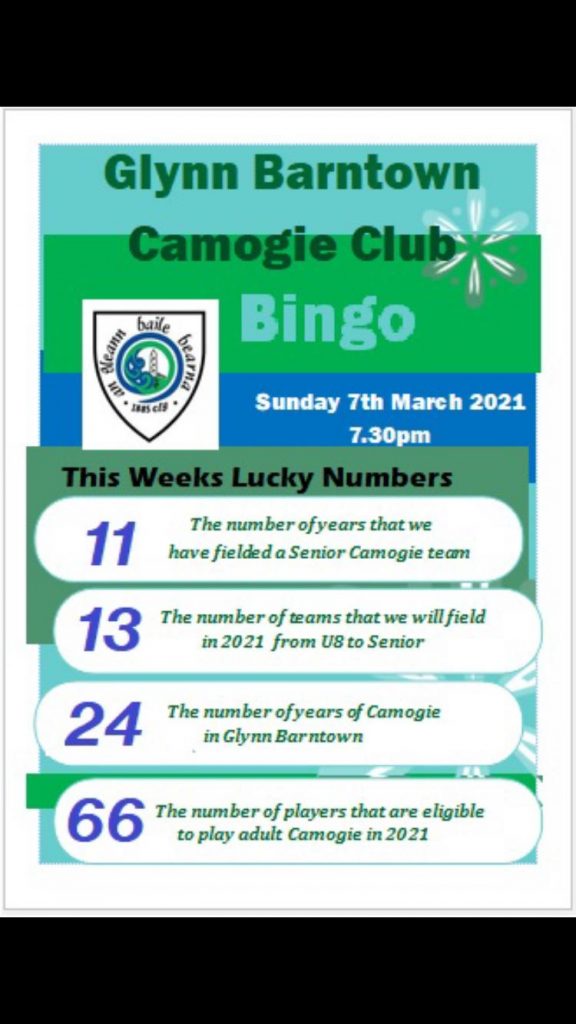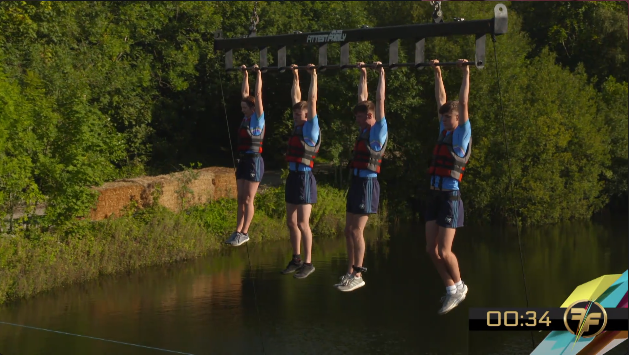 To celebrate the Mahoneys getting to the final of Ireland's Fittest Family we're launching a 'Mahoney Mayhem' art competition. We want all children in the parish to send in pictures and posters wishing Joanne and the lads the very best of luck. Send entries through our Facebook messenger and all entries will be posted on our social media. Fantastic prizes to be won and winners will be announced Saturday at 6pm!
Thanks to Emma Kiely for drawing this template for our younger players to colour in for our art competition. Best of Luck!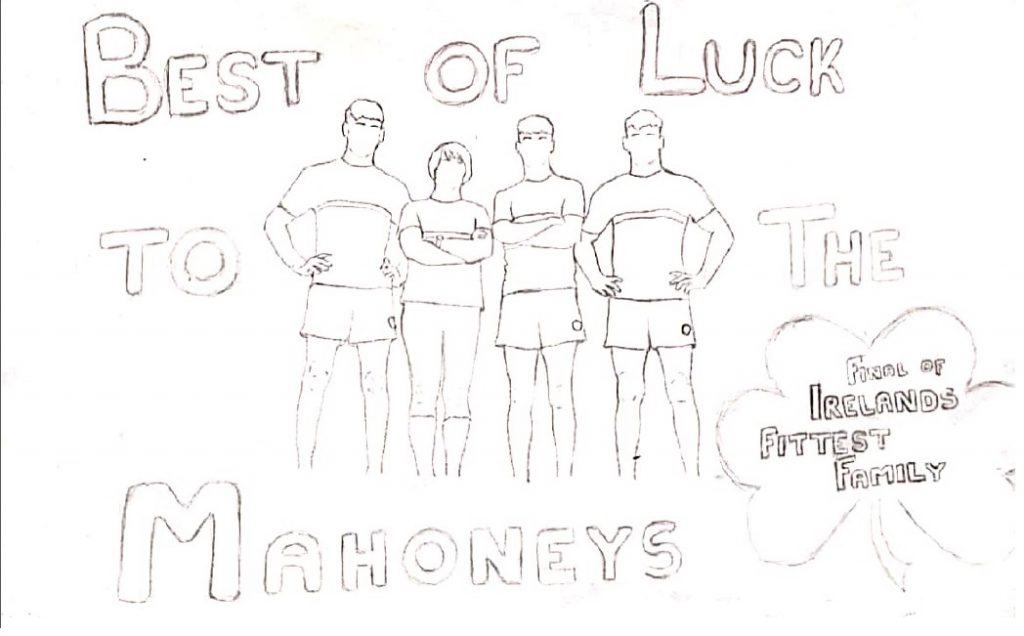 Due to the current restrictions Glynn/Barntown GAA executive have decoded to defer the Senior Club AGM, to be reviewed in January. The Club Executive will review early in January to discuss how to proceed for the year of 2021. If you have any queries please call
John Cooney 0872807679 or
James White 086 8270314
Also The club are looking for people that have an interest in being involved with the senior football management set up for 2021. If you have an interest please contact John Cooney 0872807679 or Robert Tierney 0877798148 before this Saturday evening 28th November or you can send an email to Secretary.glynnbarntown.wexford@gaa.ie
TOGETHER WE WILL SUCCEED
Glynn Barntown GAA club has a list of volunteers willing to help vulnerable parishioners at this time for grocery/medical collections etc.
Please contact –
John Cooney 087-2807679
Michael Doyle 086-4099057
Georgina Roche 087-6826453
Méabh Cooney 087-9300881
Garry Laffan 087-7878417
Padraig Donnelly 087-3409197
James White 086-8270314
Tony Butler 087- 9197865
Shane Carley 086-9074650
Paschal Carley 087-7783112
Declan Dennehy 087-9906054
Róisín Cooney 087-6683616
Danny O'Brien 0861089553
John Barron 087-2402281
Shane Wilde 086-7304699
Richard McNamara 087 6915650
Conor Kavanagh 086 3852746
Patrick Nolan 086-8392068
Daire Barron 087-6309409
Jane O Shea 087-2742290
Aisling Roche 086 4034597
Alan Roche 087 6217962
Sharon Whitty 087 6395652
All volunteers are aware of the hygiene guidelines advised and will practise them in the event of a call out.

Glynn Barntown`s Hall of Fame Nomination is:
Tom Rossiter
Toms association with GAA and Glynn Barntown club began as far back as 1966 when as a young boy he won a Nicky Rackard League medal with the schools. He was just 16yrs old when he served as club secretary, the youngest in the club's history. Later he served as treasurer. In the mid 70s he became the club district representative, and then a county board delegate, a position he held for over 20 years under the stewardship of 5 county chairmen.
In 1985 Tom was part of the Wexford management, which won a Junior hurling All Ireland. Then when involved again two years later the team lost the final by the minimum margin.
1985 he was appointed Club Chairman a position he held for 13 years over a couple of terms, until he stepped down in 2016.
Through the years he was part of many club team managements, his greatest achievement was in 1996 when as manager he led our senior football team to our only senior title.
Since stepping away from the day to day running of the club, Tom is still an avid supporter who always helps with fundraising events.
When asked to reflect on his years, he says "My fondest and proudest memories are the development of the pitches and clubhouse at Killurin and being part of the clubs progress from Junior to dual senior over the past 50 years".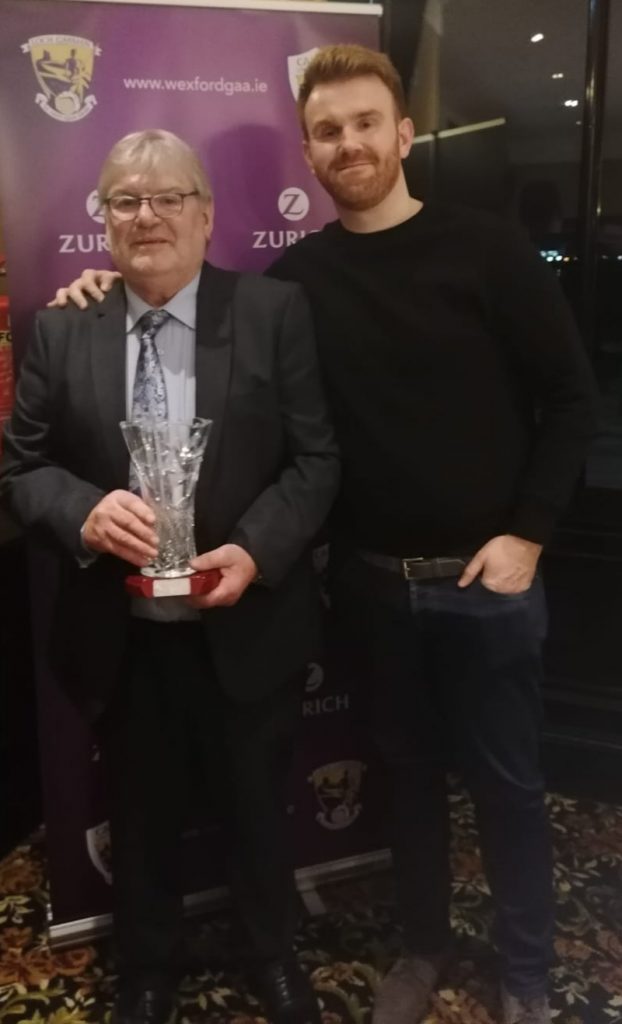 Glynn Barntown GAA, Camogie and Ladies Football Clubs extend deepest condolences to the Barron family on the recent sad passing of Bee Barron. Ar dheis Dé go raibh a hanam dílis. https://rip.ie/death-notice/bridget-bee-barron-killurin-wexford/415017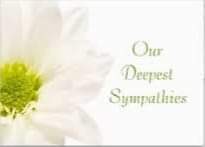 Our club extends a huge thank you to our six fantastic couples who took part in our recent Mr and Mrs club fundraiser in the clubhouse and to everyone who worked hard to make the night happen. It was a really enjoyable evening in the safe hands of MC Tom and included a thrilling tie break round and an edge of the seat sudden death paddle round before our champions of 2020 were eventually decided……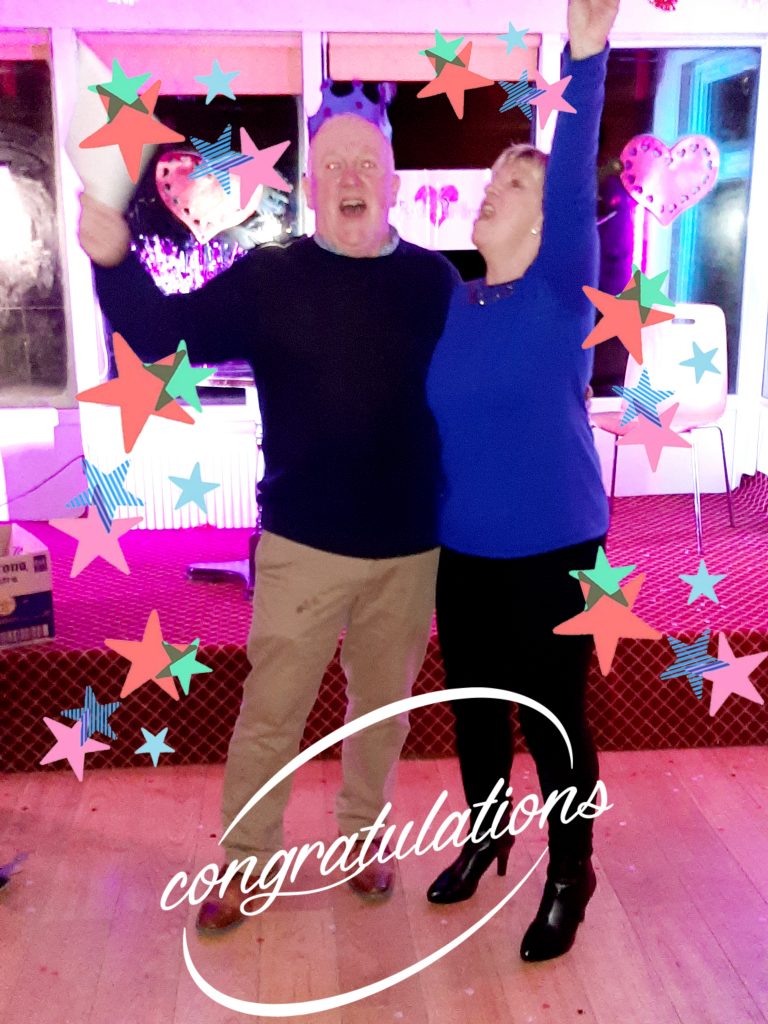 DATE FOR YOUR DIARY!
Ladies Night Out -Friday 15th November in the clubhouse . It's time for a catch up for all the ladies, to let our hair down and have a sing song. Come on ladies do it for yourselves- before the busy season starts!
Let's party!!