Archive for the 'Uncategorised' Category
Well done to our Minor footballers who booked a place in the Premier Co. final with a superb win over St Martins on a scoreline of 1-14 to 2-8 on Sunday September 29th. It was a real case of digging deep as the boys lost some key players to injury during the game but the strength of our panel and a serious display of composure, heart and talent brought about a 6 point turnaround in the latter stages of the game to take the win. Great credit is due to the boys and the management team behind them for this result.
County final here we come! 💚💙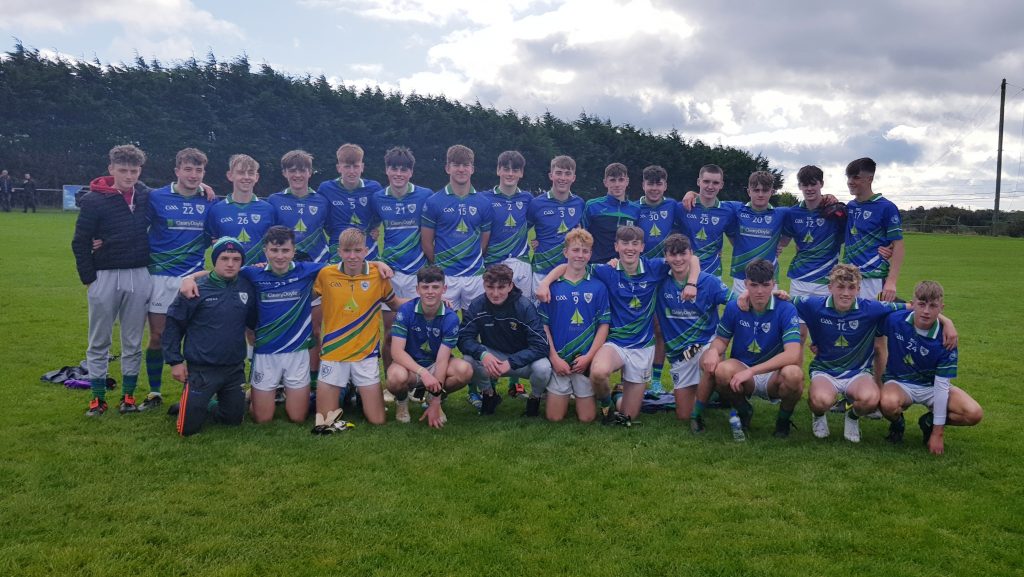 Well done to our u15 Rising Stars hurlers who won the final last Saturday Sep 27th defeating Shelmaliers 3-11 to 3-9. Captain Lughaidh Hayden accepted the shield while stalwart centre back Alex Breen was named Man of the Match. Well done boys and management. 💚💙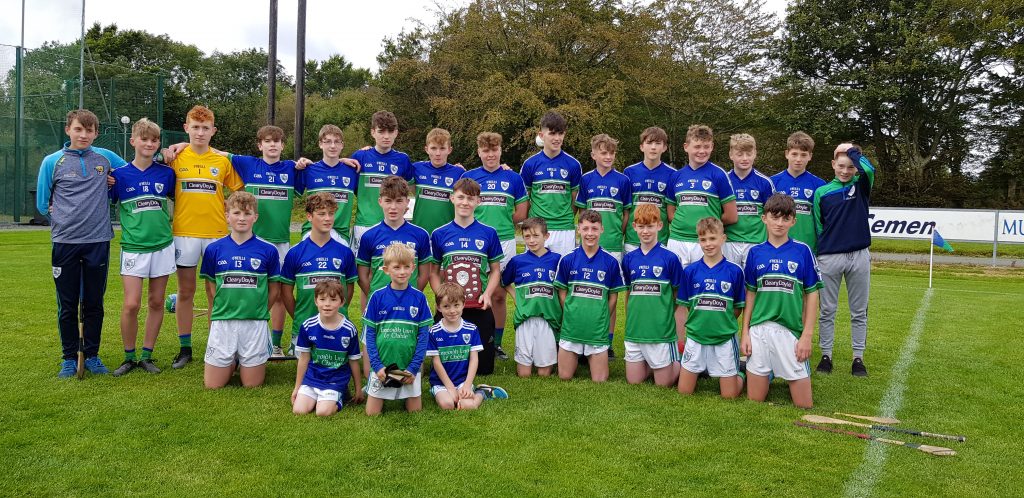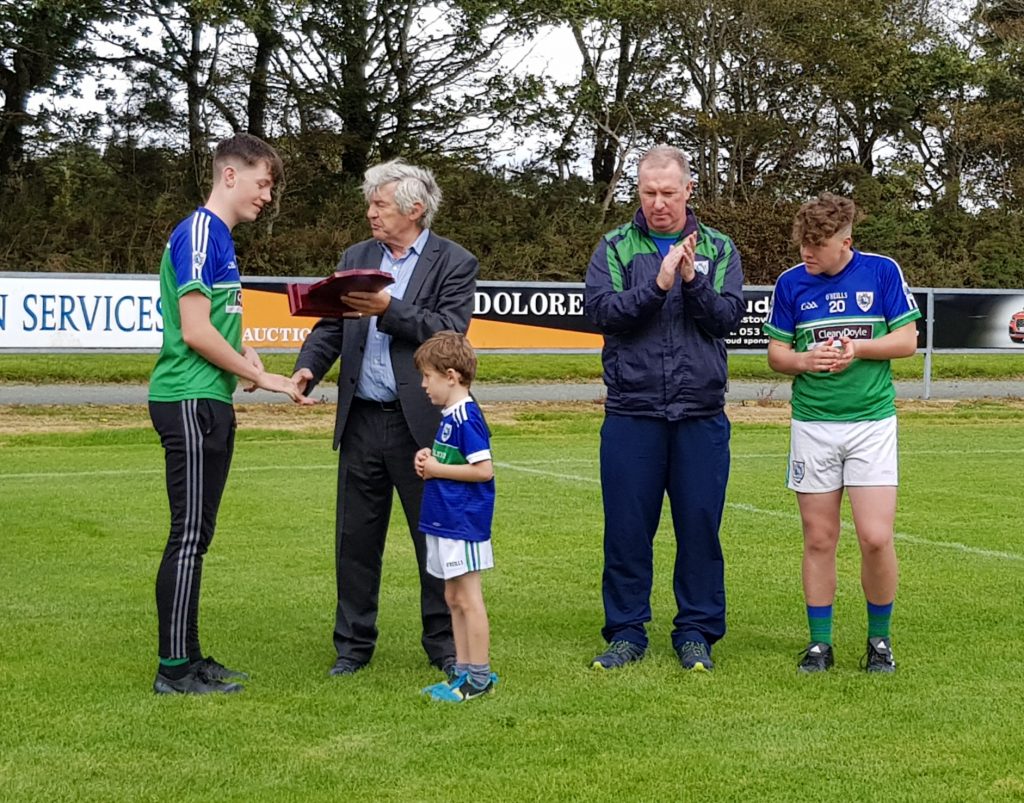 Our Junior footballers have brought great pride to the club capturing the championship title on Saturday Sep 28th 2019 with a 2-9 to 1-7 victory over Oylegate Glenbrien. Well done to all the men and the management team. 💚💙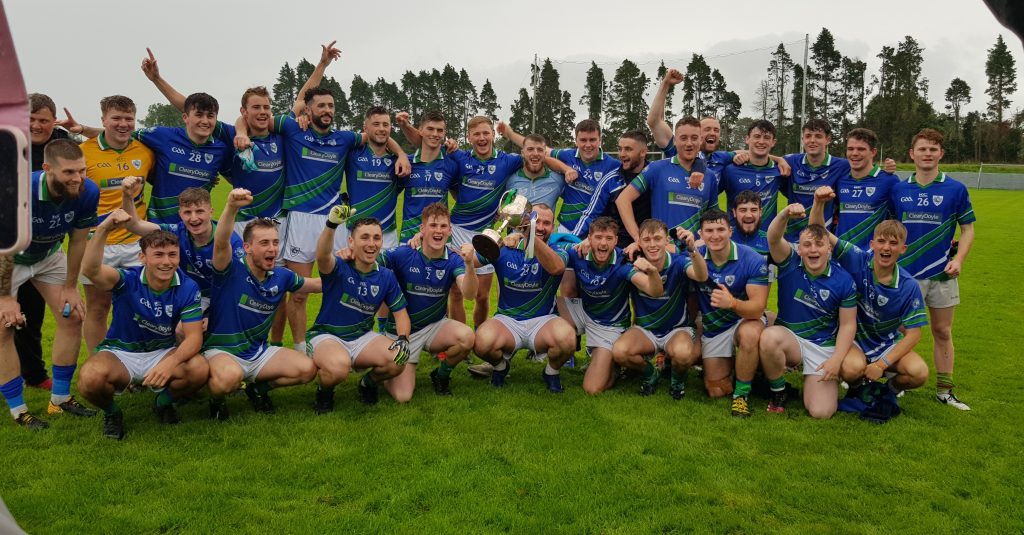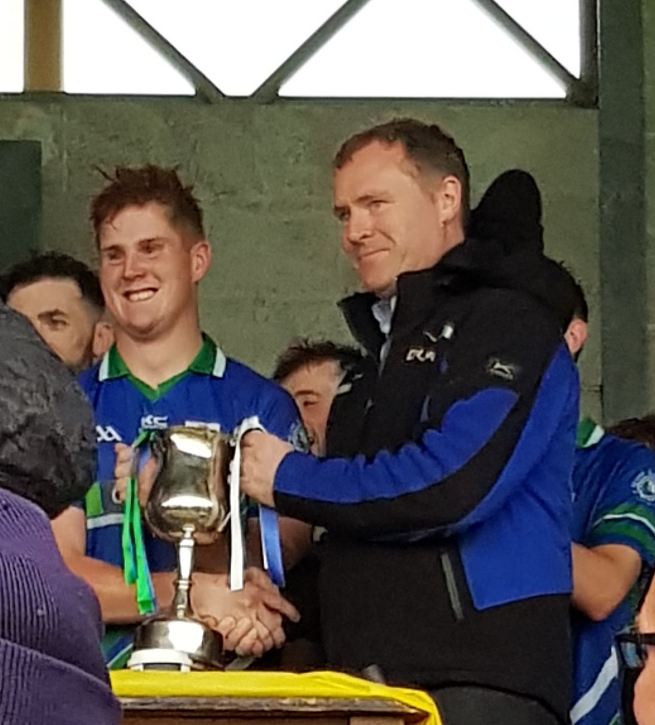 Details from Co Board July 11th 2019
A chara,Please see below important info regarding All-Ireland Hurling Senior and Minor Semi-Finals in Croke Park involving Wexford on Sunday 28th July.
Ticket PricesHogan Stand (No Concession) – €50
Cusack/Davin StandAdults – €50 Juveniles – €5
Student/OAP

€10 rebate on full price Cusack/Davin stand tickets via block D Cusack with Valid ID on the day of fixture.Terrace – (No Concession) -€35
Cairde Loch Garman Sales
Details of sales to Cairde Loch Garman members will be confirmed directly to members via e-mail later today. Cairde Loch Garman membership is now closed for 2019.
Croke Park Club Packages
The following Club Packages are available via the Ticket Office in Croke Park.
1.Adult Group Club Package (ordered via Croke Park)
Davin Stand Only: €20 Adult Club Pass (Max 50 adults, limited to one order per club)
2.Juvenile Group Club Package (ordered via Croke Park)
Davin Stand Only: Group Passes €5 for Juveniles, one adult free with every 10- Subject to availability
Forms for the above packages for these fixture on Sunday July 28th will only be live on from Monday July 15th.
https://www.gaa.ie/tickets/club-offers
The deadline for completion of forms is 5pm on Thursday July 18th.
Club Orders via Wexford GAA If a club wishes to make a ticket request to Wexford GAA please club secretaries are requested to complete the attached form and return by e-mail to administrator.wexford@gaa.ie prior to 9am on Monday 15th July. There will be a limited number of lower tier tickets available to clubs. Subject to availability/demand, clubs will be advised if all requests can be accommodated ASAP.Club orders made via Wexford GAA will be available for collection upon payment from Monday 22nd July. Once tickets are collected no returns will be facilitated. Clubs with outstanding fines/monies owed to Wexford GAA must pay fines prior/upon collection of ticket orders.
General SalesTickets will also be available on general sale on Monday July 15th from tickets.ie, Super Valu and Centra.Please note there will be no tickets on general sale from the office in Innovate Wexford Park.
Le meas
Gearóid Mac Daibhéid
Runaí Coiste Chontae Loch Garman

Following on from Elaine's hugely successful Couch to 5K last January, Glynn Barntown Camogie Club invite you to get fit & active for 2019! Elaine will take registrations this Saturday morning Jan 26th 10-11am in the clubhouse & on Monday 28th Jan before the first session. Sessions will be 7-8pm Mon, Wed & Fri. Suitable for all ages from u10 upwards!
Registration is €20 for 1, €30 for 2 members of same family & €40 for 3 members of same family.
Come along and join the fun!!!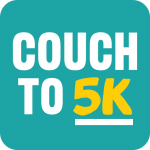 Our Minor Camogie team bowed out of championship recently with a narrow Co semi final defeat. The girls were superb on the day but lost out to St Martins who went on to win the championship the following week.
Hard luck to our u14 hurlers defeated in the final of the Martin Storey Hurling Competition in Oulart last weekend by Shelmaliers.
💚💙Well done to our Junior A hurlers who won the replay of their County Final defeating Kilmore 1-9 to 1-8 in Bellefield on Sunday. The sides were level at half time at 1-2 apiece and the game continued in the same style with only a point separating the two well matched teams at the final whistle. Captain JJ Doyle received the cup from clubman and Co Coaching Officer Bobby Goff. Our scores came from JJ Doyle 0-4,
Matt Doyle 1-1 ( 0-1 free), Aaron Kehoe 0-3( frees), Matthew Joyce, 0-1. Well done boys-enjoy the celebrations in the clubhouse tonight-All welcome to come along! 💚💙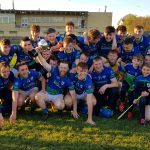 The club would like to thank John Lonergan for his very informative talk last Friday night in the clubhouse which was well attended by both parents and young players. The talk covered issues which present themselves to young people growing up today in Ireland. We thank Iain and the Coiste na nÓg committee for organising the talk as part of our club's commitment to working positively alongside our members both on and off the field.