Archive for the 'Ladies Football' Category
A club strategic planning night takes place next Thursday the 4th of May at 8.15pm in the clubhouse facilitated by Mícheál Martin (Wexford GAA Co Board Vice Chairman). All adult players, parents, mentors and managers are encouraged to attend to discuss our aims for the next 3-5 years both on and off the pitch. It is so important that people attend and share their thoughts on the clubs future both on and off the field.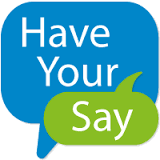 Hi All, Glynn-Barntown Easter Camp will run from the 18th-20th of April from 10am-2pm. The camp is open to all primary school children. Cost of the camp is 30 per child. Family discounts available. Registration Night from 7-8pm on the 30th of March in the clubhouse. For more information contact Roisin on 0871253637
First round deadline for application to work with us this Summer as a Cúl Camp coach is the 31st of March. Get your application in now!
More here : https://goo.gl/CnIXmc
Also bookings are available for all camps. Check out your venue here : https://goo.gl/SDtIvS
A great morning of football in Pairc Carman featuring our two u12 teams. First up was our green team in div 2 vs Clonard. A closely fought battle with Clonard holding on to the lead in the first half was followed by a strong come back in the second half with GB trailing by just one point in the closing minutes. Great team work and passing did it for them in the end as a great goal set up by Gia and Ciara and smashed into the net by Libby pushed Glynn Barntown into the lead by two points. Great jubilation when the whistle blew and the girls thoroughly deserved to be Shield county champs. Huge well done to everyone. Final score 2-2 to 1-3
The second match followed immediately afterwards in div 4 with the u12s providing a guard of honour for the u11s as they left the dressing room. A tough battle against Slaney Gaels followed and the opposition proved to be the stronger team on the day. Again some great teamwork on display and everyone gave their all. This young team have done incredibly well to make it so far in the u12 league and the outlook is bright for next year. Well done everyone.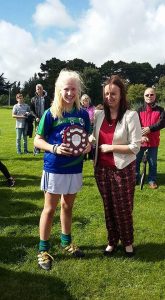 A final registration evening will take place on Thursday April 14th 6.30 – 8.30pm in the clubhouse.  As we are beginning game playing season all children and players MUST be registered. This affords protection and peace of mind for players, parents and the club. For membership rates click on the link on the home page.
Our Minor Ladies battled hard v Blackwater on Wednesday evening but were unfortunately beaten.
A gentle reminder that club membership is now due as insurance and Co. Board affiliations have now to be paid out from the clubs.