ABOUT US:-
Welcome to Glynn Barntown Tennis Club, a fun-filled fitness facility in the heart of the community. Our amenities include two all-weather Savannah courts located at the Glynn Barntown GAA complex in Killurin. If you are considering playing tennis why not have a chat with us. We are currently actively seeking new committee members.
What we offer
Adults €100
Couple €160
Family €175
Child €30
2 children in one family €50
3 children in one family €60
4th and consecutive children free.
Summer League Entry fee €20.
For enquiries:
email gbgaamembers@gmail.com
or message Instagram @glynnbarntowntennisclub1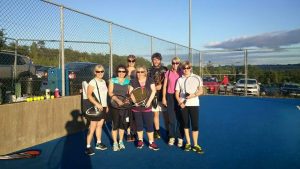 Follow us on facebook for updates- like and share
---