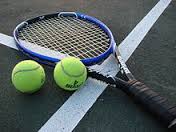 Welcome to
Glynn Barntown Tennis Club,
a fun-filled fitness facility in the heart of your community. We enjoy two all-weather Savannah courts, located at the Glynn Barntown GAA complex in Killurin.
Contact: Catherine McCarthy 087 7487114 or Jane O' Shea 087 2742290, for further information.
• New members always welcome
• Attractive membership rates
• New 2017 summer membership rate available, €40 (May – August incl.)
• Friendly, supportive atmosphere
• Regular competitions, various levels
• Get fit and socialise in a fun environment
• Lessons can be arranged on request
**UPCOMING EVENTS**
Autumn update
Thanks to everyone who participated in the fun summer league, we hope you enjoyed the games. The autumn competitive league will start on Monday 11th September. To view the schedule click here.
As the evenings shorten, it's back to requiring lights on court. Tokens for lights are available from the MACE shop in Killurin.
Wishing you fun playing tennis over the coming weeks.
• Contact: Catherine McCarthy 087 7487114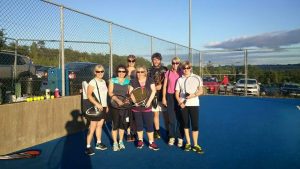 Link to Tennis Ireland Website –
Click here
---